Module "Export PDF"
1
General
SMASHDOCs documents can be exported in PDF format. PDF format lets you export your document in a perfect format by just one click. In this case, it does not matter whether the document is in draft or review mode.
The export function can be found in the "Show document options" menu under the "Export" button.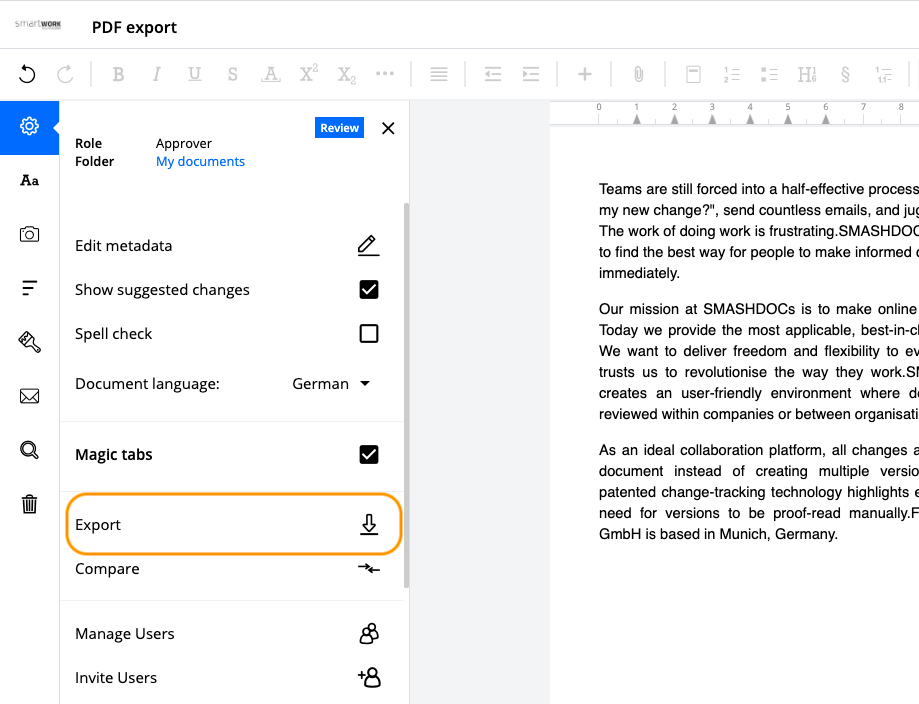 Amongst available export options, choose "PDF" export.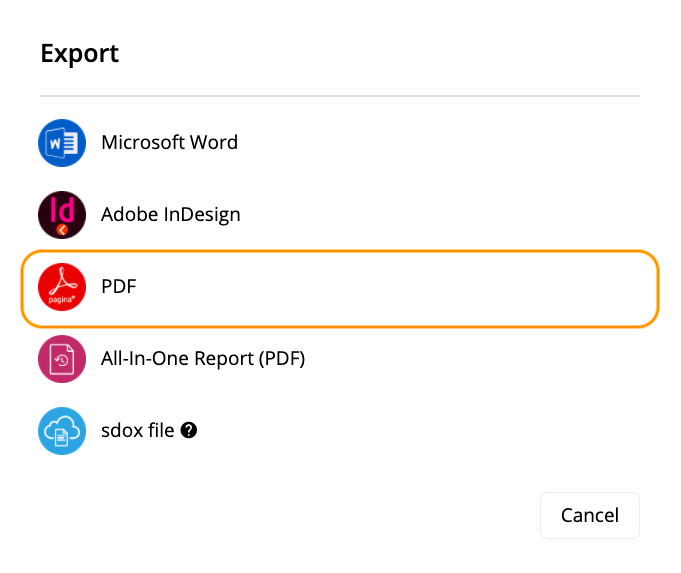 2
Setting up the PDF export
Select a design template for the document output if multiple templates are available on the system. Upon request, SMASHDOCs can create and deposit predefined, custom-tailored templates. Feel free to contact smartwork solutions for further information.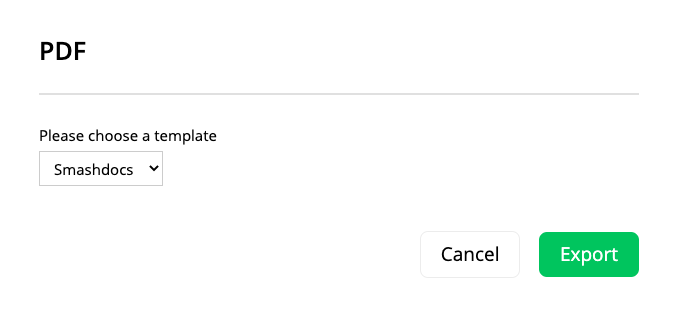 After choosing the desired template click on "Export" or you can alternatively also use a shortcut (Ctrl + E) for Windows / (COMMAND + E) for Mac.
As a result, you get a perfect layout of your document in PDF format.