SMASHDOCs 2.21 - Release notes
Dear SMASHDOCs friends,
we are glad to inform you about the newest SMASHDOCs release our team has just rolled out. The focal point of this release instead of new major functionality has been the increase of the editing velocity and boost of your overall user experience.
Let's see what comes with this update. 
1
Conversation management
We're thrilled to present you brilliant implementation in the conversation feature. This is about a new function that helps users organise the process of reviewing documents much faster - the possibility to assign comments. While creating a comment you have an opportunity to assign it to any users in the document, including yourself, and set due date for task completing.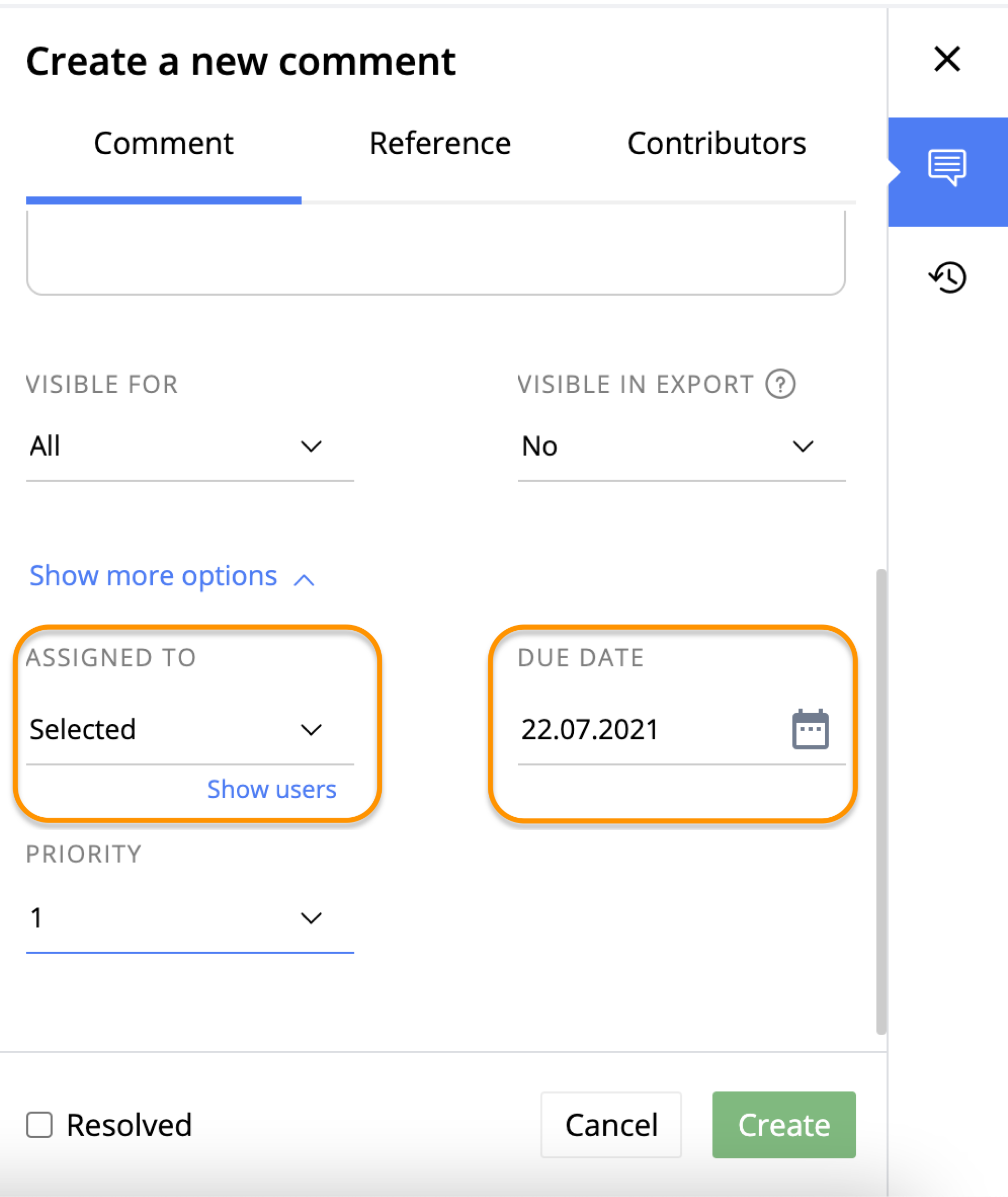 Click on the "Assigend to" field and the following dialogue appears, where you can define which users are responsible for the comment. Thereby users can either be selected or deselected individually or all with one click.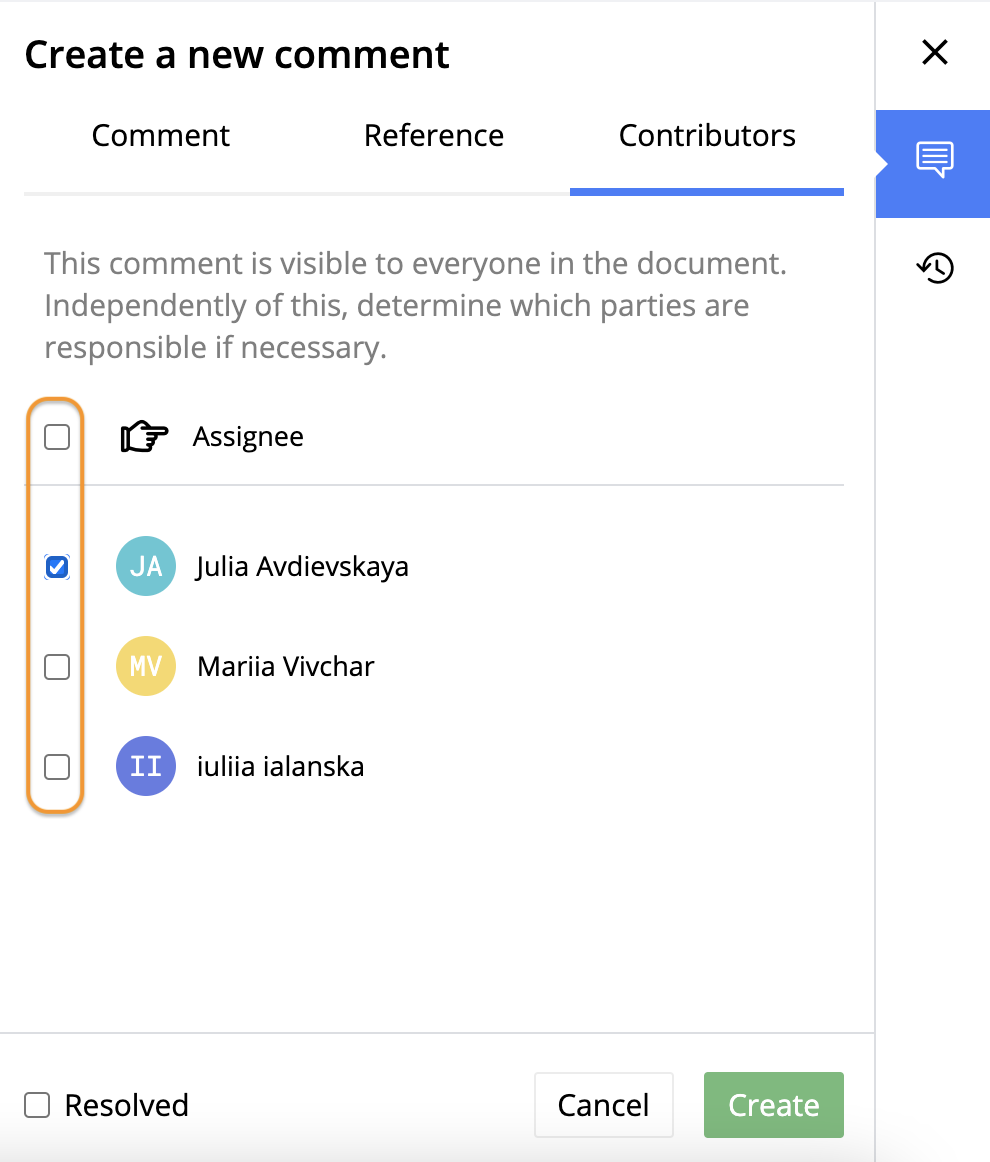 Also you can mention users in the main comment field via "@". This automatically makes them responsible for the comment. If there are responsible users, there is also the option under "Visible for" to quickly and easily restrict the visibility of a comment to the responsible users and the creator of the comment.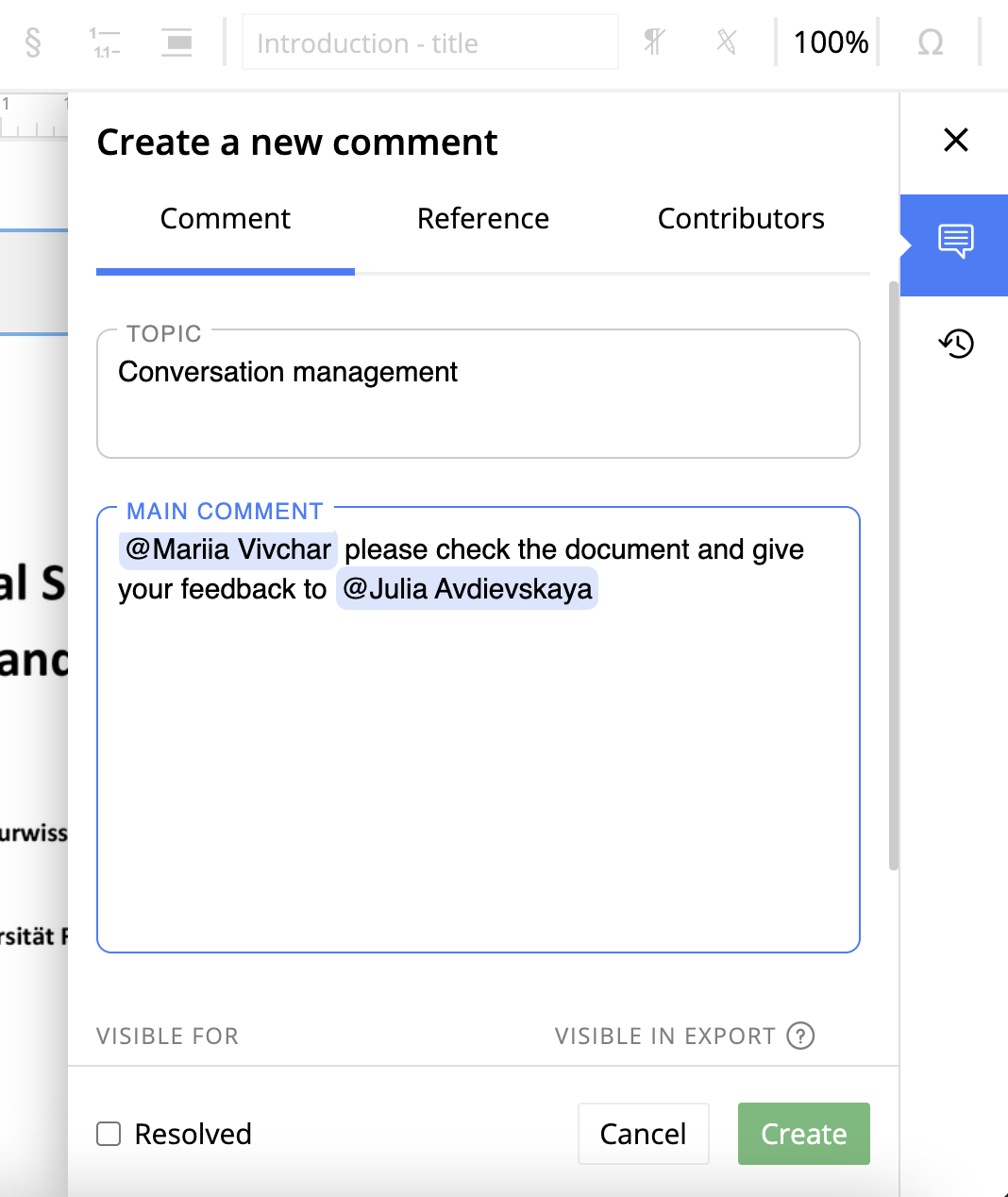 As soon as you have created and assigned a comment, all assignees will get notification in form of a separate tab "Conversations assigned to me" in the left toolbar: red - if the due date is for today or overdue, black - if the date is for future or the task is without due date. Mark the assigned comment as resolved - and the tab will disappear from the toolbar.
In case you do not want to be informed about updates of the comment, choose an option "Stop notifying me about news" and you will not receive notifications about comment changes anymore.
When you've decided to get information concerning updates again, just click "Subscribe" then.
2
Upcoming system update notification
Another important function has been released - notifications about upcoming system update. You will be informed about corresponding date and time with two messages at different points of time: yellow message 3-5 minutes before update and red message 1 minute before with countdown. During the update you will be automatically logged out, since the system will be unavailable. After update has been completed, you will be able to re-login and proceed editing your documents.
3
Import PDF files and convert them into images
From now on, you have a possibility upload of PDF files, convert all pages into images (.png format) in one step and in review mode you are able to control whether the newly created images are for draft or for review.
You can process PDF-files up to 1000 pages and a maximum file size up to 100 Mb.
Use the "+" button and a modal dialogue appears where you can choose PDF files from your computer and/or drag and drop them into a special upload area in the dialogue.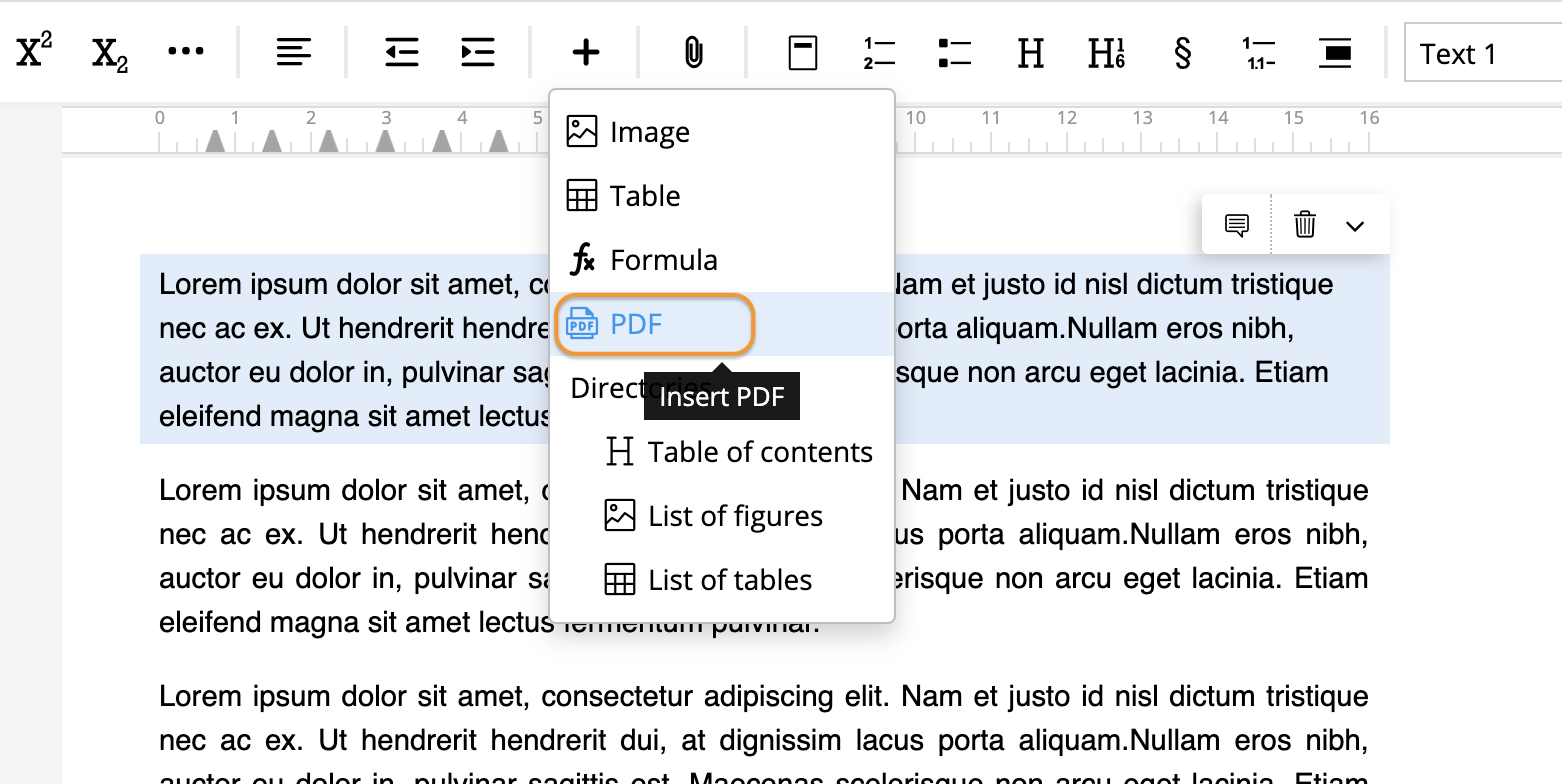 Once you have defined PDF files to be uploaded, you can see a list of the PDF files in the modal dialogue. Here you can add more PDF files, delete selected PDF files in the list, change the order of the PDF files in the list, and control the newly created image "Enable for review.
After starting the import process, you can see a progress bar including the information:
●how many pages are already converted and;
●how many pages are still pending and not converted.
Once the import process is completed, fade out the modal dialogue smoothly and show the result in the editor.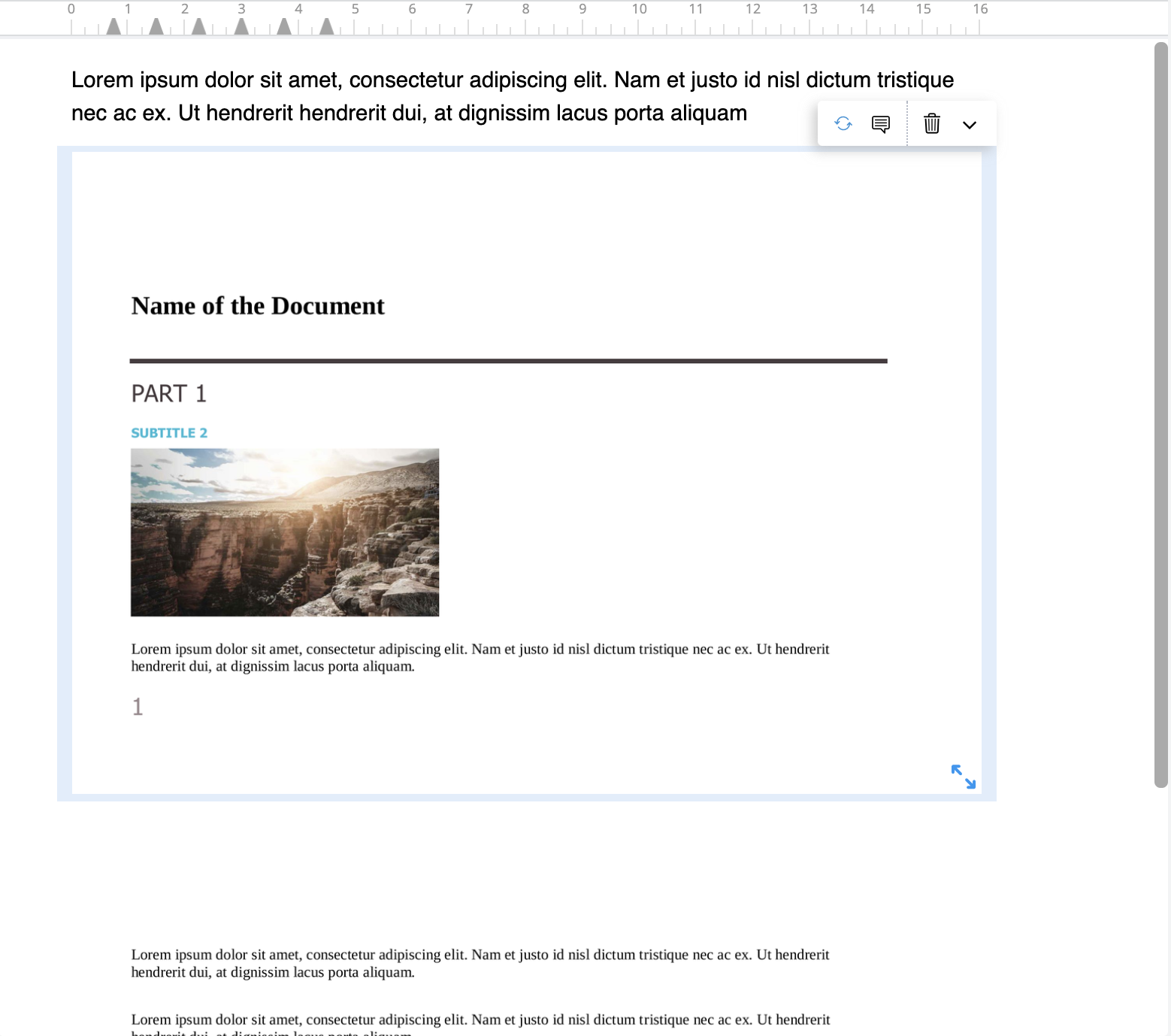 Ready to check out the newest updates?
If you're already a SMASHDOCs user, test them out.
Not a SMASHDOCs customer yet? Check out our website for all the details https://www.smashdocs.net/en/
If you have any questions, comments, or additional feedback email us at info@smashdocs.net.