Module "CrossLang Integration with SMASHDOCs"
TRANSLATING A SMASHDOC WITH CROSSLANG's MACHINE TRANSLATION TECHNOLOGY
It`s pretty challenging to find a solution that would enable a user fast, mistake-free and fully automated translation of his document. And it`s especially hard to keep this document with its pre-translation custom formatting afterwards.
That is why we are very pleased to announce our long-awaited collaboration with machine translation solution CrossLang. CrossLang is an independent privately owned consulting and systems integration company (SME) based in Ghent, Belgium.

It applies the latest Deep Learning methods using Open Source research software and is at the forefront of Neural Machine Translation development. CrossLang results in the adaptive (not word-by-word) translation which is accustomed to the needs of the particular market niches. And while the document is being translated by CrossLang, SMASHDOCs preserves its original layout.
You can use CrossLangs machine translation fully on its own as their output quality is above 75%. And that also reduces translator/editor frustration as they get to work on good MT output.
So, how does it work?
Step 1. Upload or open an existing document in SMASHDOCs.
Step 2. Proceed to the document options menu and choose "Translate Text to German/English - powered by CrossLang".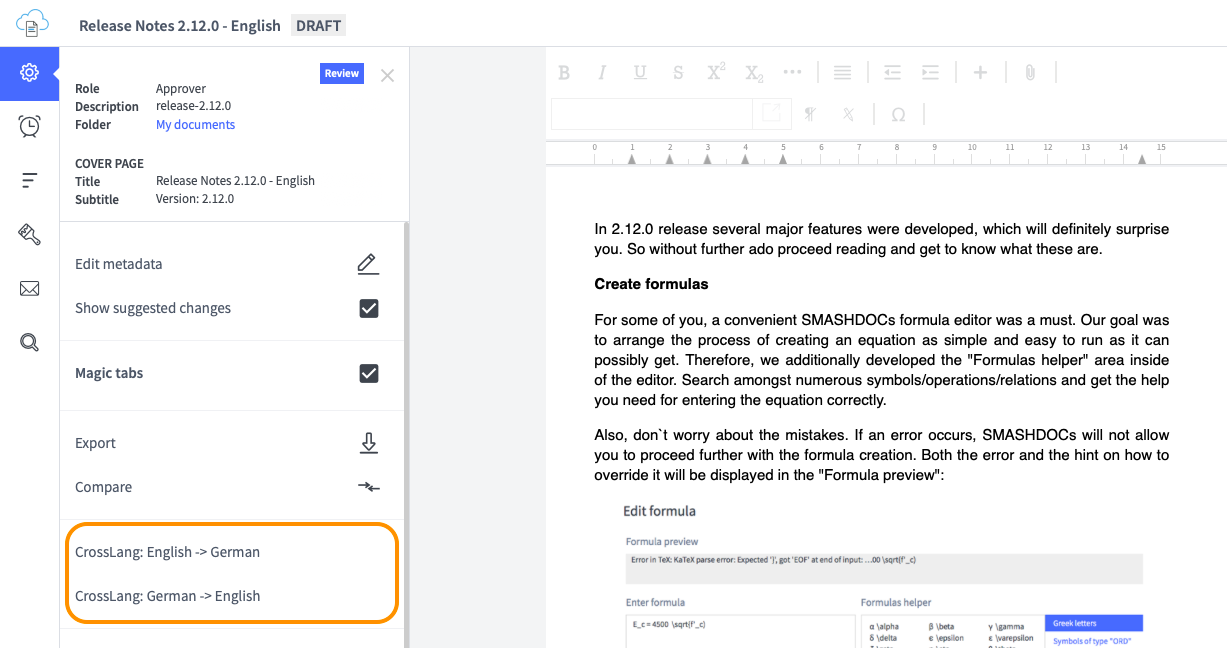 Step 3. Wait for a moment or two (depending on the size of your document) until CrossLang makes all the magic happen.
Step 4. Your translated document is ready. And it`s formatting is saved as well.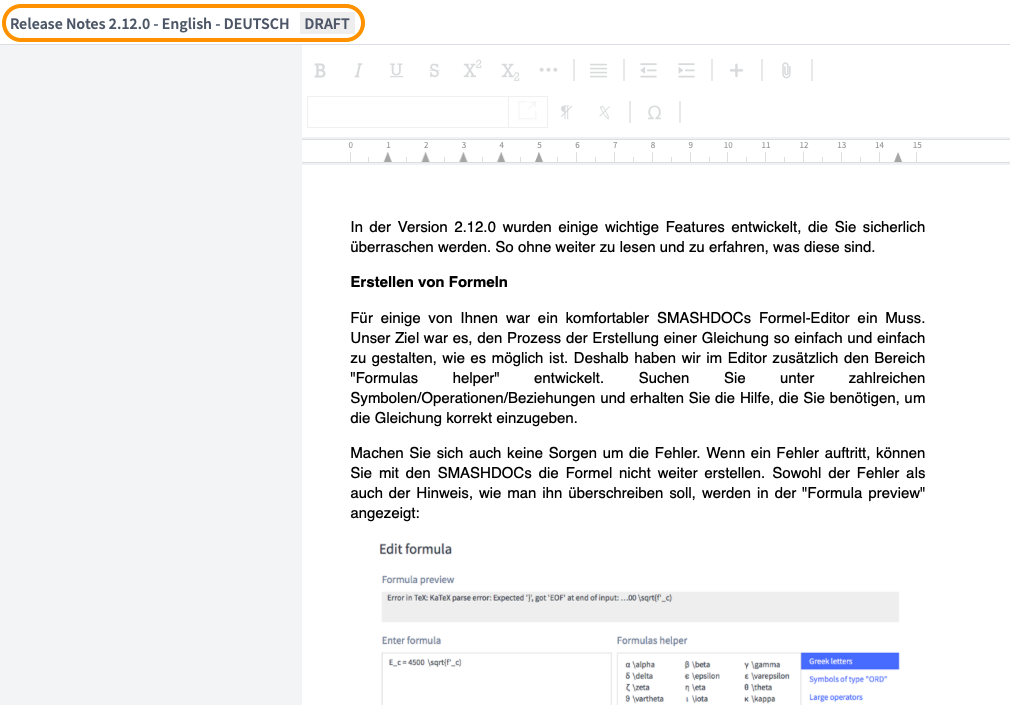 Using CrossLang MT makes life much simpler and more enjoyable. Proved by our SMASHDOCs team :)